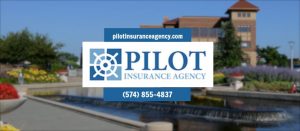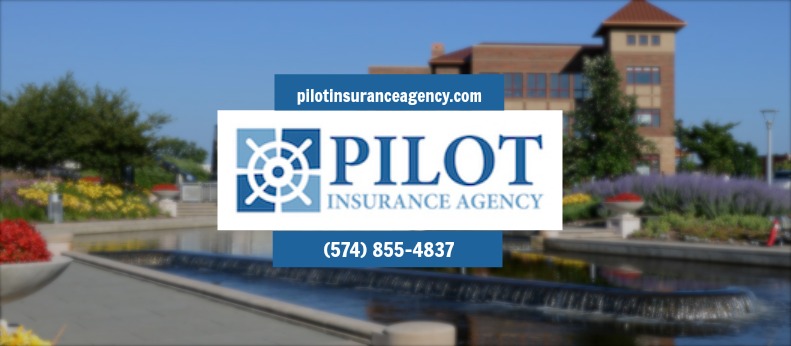 We often are asked something like, "Why should I use an independent agency instead of a larger company that I've heard of before, such as State Farm or Allstate?"
There are several reasons to look for an independent agent, such as Pilot Insurance, for your insurance needs over a captive or direct writer, like State Farm or GEICO. As independent agents, we have several advantages over these companies.
The first advantage independent agents have is that we have options.
When you go shopping for a new vehicle, you may want to buy a red Ford F-150. But if you go to the dealership and all they have is red Ford F-150's, you would wonder about that dealership. Sure, a red Ford F-150 might be what you wanted to purchase, but usually you are going to look around to make sure that your new vehicle meets your needs. You will want to know information such as gas mileage, towing capabilities, cargo size, and price. If you only have one option, you won't have any way to weigh those needs and wants.
Similarly, if you go to an agent that only works for one company (a captive agent), you will only get one option. Every company has their own rates and coverage combinations. They all look at things differently as well.
For example, here in the South Bend/Mishawaka area, if you go to State Farm for a homeowners insurance quote, the lowest deductible they can give you is 1% of your dwelling amount. This means that if you have a home where the replacement cost is $300,000, and that is the amount you cover your home for, your deductible is going to be $3000. With Pilot Insurance Agency, your local independent agent, we would shop your policy over all of our companies and help you get the deductible that works best for you. We have one company that will go all the way down to a $250 deductible (not recommended, but it can be done). We have a couple others that will go down to $500. Most have a $1000 minimum deductible, but all of them are better than a 1% deductible in this example.
Another advantage of having options is that we can find a carrier for almost any situation. If you have a child driver living in your home who may have had one or two fender benders, one of the larger carriers may cancel your policy. When that happens with us, we can find you another carrier. If you just started a business that you need coverage for, some of the larger carriers won't write insurance on certain businesses. We can work for you to find coverage for your business.
Everyone's circumstances are different. By working with several different carriers, independent agents can make sure you are properly covered for your specific circumstance.
A second advantage to an independent agent is that we work for you, not the company. A State Farm or Allstate agent has to be loyal to their company as that is their employer. As an independent agent, we are loyal to you, the client. And as such, we can work with you to avoid an unnecessary increase in premiums. If a company suddenly takes a big increase, we can let you know ahead of time so that you aren't unprepared. And, most of the time, we can change your policies to another carrier that gets your premiums back in line with where they were before.
And, of course, as an independent agent that is loyal to their clients, if a company goes downhill with their claims service, we can also let you know that before you have one. If needed, we can find a more stable company to make sure that you get the service you deserve if you have a claim. After all, that's what you're paying for!
Another advantage of having an independent agent over a captive company is, of course, better pricing.
Most people are now aware that most companies use some type of credit scoring model when rating their insurance. While the merits of this can be argued, that is how most companies do it. What most people don't realize is that the companies don't just take your credit score and apply it all the same way. They look at different credit factors. Whenever we do a quote for someone, we check all of our companies because some will look at those factors differently than others, which means you may get a great score with one company and a not so great score with another. This is one of the many reasons why it is great to check with an independent agent. We do the shopping for you to find the company that can get you the best rate based on all of your risk factors.
It's not just credit scoring that is a big factor, either. Some companies rate more for youthful drivers than others. So, you might think you're getting a great rate now, but when you go to add Junior to your policy, you may no longer have the best plan for you. Do you think State Farm is going to say, "Hey, let us re-quote that for you."? No, they have one company. However, if we see that your rate goes up dis-proportionally after adding a young driver, we can say that we will re-quote all of our companies and make sure you're still getting the best possible rate.
Both auto and homeowners insurance have a wide variation in rates. Some of the factors they may look at on the home could be age of your roof, age of your furnace, is there a fire hydrant nearby, how old are you, how old is your home, do you have a trampoline. There are many factors that go into setting the premium for your homeowners policy. Again, as an independent agent, we can take all of those factors into account as we quote all of our companies for you.
That is the number one reason why we work with over 10 companies. What may be the best company for me is not necessarily the best company for you. What is the best company for you may not be  the best one for your next door neighbor. However, as independent agents, we will check them all. We can make sure that we are not only getting you the best rate, but that we are getting you the best possible coverage for that great rate!